Patch Magazine Monthly Subscription
Cancel anytime by setting up an account or contacting our friendly support team.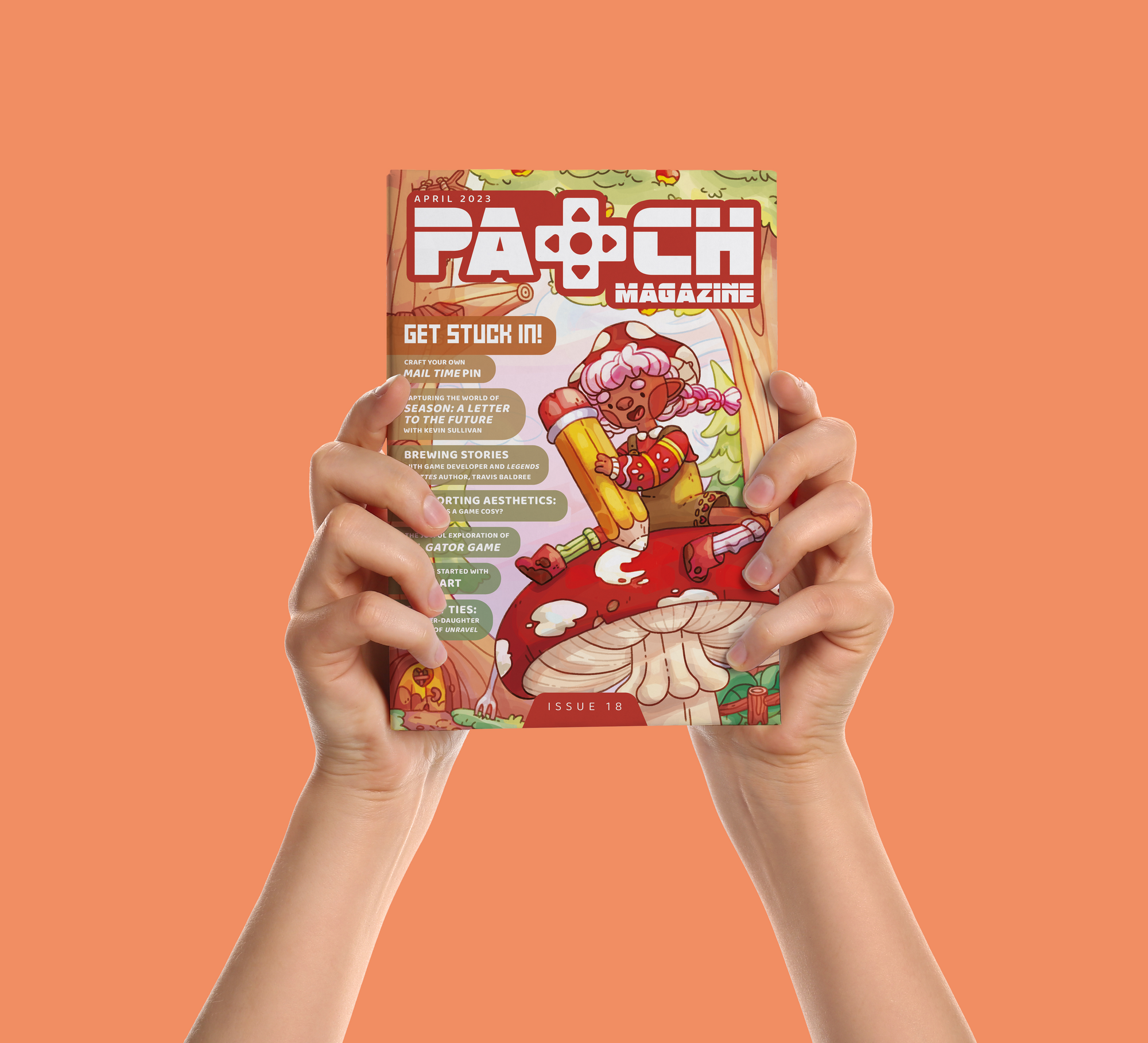 We all need a break from the screen every once in a while, and now we've got the perfect solution! Our A5 magazine is compact enough to take anywhere but is full to the brim with indie gaming news, entertainment, and activities. Equipped with a team of talented artists, Patch Magazine is a stunning accessory which will make the perfect addition to your setup. Our magazines are printed in the UK, but shipped worldwide, so no matter where you live, subscribe to get them delivered to your door each month!
Please Note:
Delivery of your first issue depends on the day you start your subscription. We operate in advance and on a monthly cycle from the 25th of each month (UK time).
      Between 1st to 24th - you will receive the next month's issue.
      Between 25th to 31st - you will receive the month after next month's issue.
If you are based outside of the UK, please anticipate international shipping times. Consider grabbing one of our previous digital magazines if shipping is taking longer than expected!
You can terminate your subscription at anytime by logging into your account. If you don't want us to send a magazine that you have paid for and would like a refund, please contact us before the 1st of the month.
Amazing quality, wonderful content
As soon as you touch the cover and open the first page, you can feel how much care is put into this magazine every month.
A neat little read
I bought a subscription on a whim and we've enjoyed reading it here at home
Cozy Indie Reading!
I love paging through all of the great indie games. Patch presents its contents in such a fun, cozy and immersive way. Reading Patch will pull you out of a gaming slump every time!
A game magazine that gets me!
I love Patch Magazine! I feel it really covers gaming topics that others miss. I am always happy to see it show up in my mailbox!
Awesome indie gaming mag
I love this magazine it has added so much joy to my life
Let customers speak for us